I am a list person in every way. A list person, a goal person, a planner person. You might say I am a little bit driven. (Ahem-crazy.) Anyway, I love planning and organizing my life. Let's talk about my 5 favorite Tips to Organize Your Life and then I've got some free printable daily planner pages and calendars for you too.
I'm certainly no expert on this and I certainly have wild and crazy days. I'm a mom to 4 boys, active on the PTA, help out at school, busy with church jobs and like to do things with friends. Life can get soooo hectic. Sound familiar? So, here are my non-expert top tips to organize your life.
5 Tips to Organize Your Life:
#1: Plan out your week. Find a time that works well for you to sit down at the beginning of the week and schedule in all the things you have going during the upcoming week. I write down all of my activities and the kids' activities on a planner page. Hubby's too if they affect me. I even remind myself of things that are recurring every week because inevitably I will forget something if I don't.
On a good week I will do meal planning during this time as well. I'll also write notes about things I need to remember for various days like "send cookies to school" or whatever the need is. The truth is that writing it down stores a lot of this in my brain so that I don't even have to refer to the planner all that often, but it's there if I need it.
Here is a Free Printable Planner Page with the 5 week days broken down by the hour. This can be very handy when planning. There is room at the top and the bottom for note like meals or birthdays:
Download Free Printable Planner Pages
#2: Make a list of weekly goals. While you are planning your week, think about the things you want to accomplish during that week. For example, I might think "I need to call and schedule Dr. appts for the kids and I want to make my maxi skirt" among other things. Write a master list for the week of the things you need to do. Keep it reasonable and reachable, but having these things written down will give you direction during the week when you are trying to get it all done.
#3: Each day make a to do list. I love it when I actually do this-I'm not always consistent with it. But when I do, it helps me a ton. Start out the morning by writing down the things you need to accomplish that day. (Remember you can refer to your weekly goals list to remember things you need to do.) Don't go crazy with what you write on this list. Be realistic but honestly evaluate what you need to get done or hope to get done and write it down. For me, I like to write things that I know I am going to do whether they are on the list or not because it feels good to check off a few easy things. It's also ok to include non-traditional things like "Make My Kids Laugh" or other goals that you want to remember.
Then, as you go throughout your day, check off as many things as you can. When you get to the end of the day, if you haven't accomplished everything, that's ok! Move the things you didn't get to on your list to the next day and try to get to them tomorrow.
I've created some pages to help with this as well. It's got all of the days of the week here so that you can write your to do list and then easily move things to the next day if needed. Print these off if they will help you!
Free Printable Daily Blank To Do Lists
#4: Keep an eye on the bigger picture. Don't just pay attention to what's going on for the week ahead. You need to have an idea of what the month holds in store and what to expect next month. Be aware of any birthdays coming up, vacations you are planning or other large events. I like to keep a couple of calendars around for this so that I can easily see what is coming up. I mostly worry about the big things at this point and get down to the nitty gritty in my weekly planning.
Here are Free Printable Calendar Pages for 2014 for you. Use these to plan out your months.
#5: Take time for you. This may sound cliche but I am a big believer in it. As busy and crazy as my days can be, I try to make sure I do the things that will recharge me. For me that means getting enough sleep, spending time with friends, having weekly date nights with my husband and reading a good book often. Do what it takes for you to be happy. Then life will flow so much more smoothly and you will have the energy you need to keep going!
Hope those help a little. Good luck.
Still looking for more ideas? Check out these tips from other bloggers: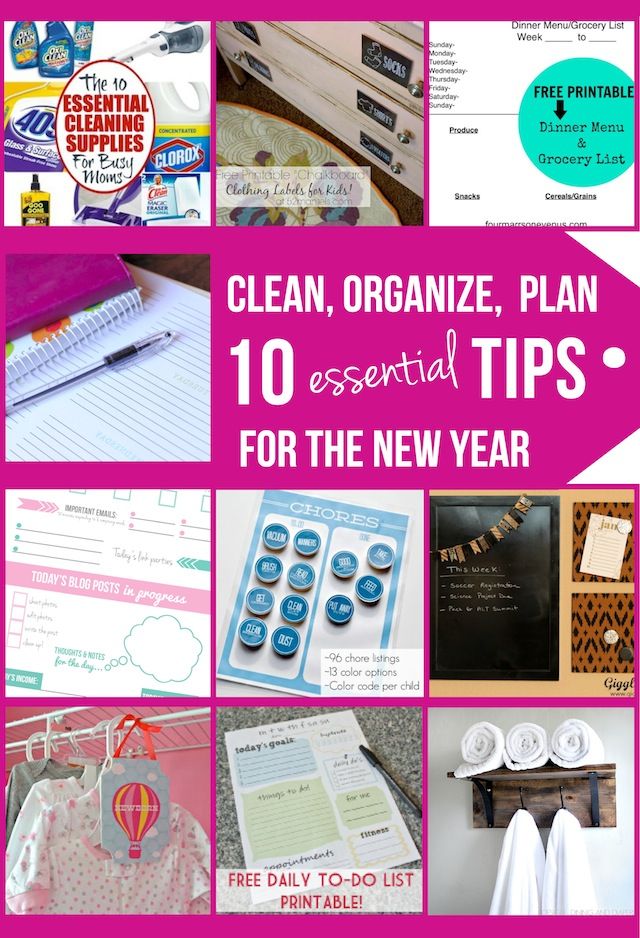 2. 52 Mantels
6. Dimple Prints
And then how about we talk about a giveaway?
Have you shopped Erin Condren before? I am so in love with their stuff. It's all things planners, paper, stationary, calendars, you name it. Dreamy.
Well, how would you like to win a planner a gift box briefcase from them?
Enter here: